About ALCCT
Association of Latino Community College Trustees, Inc. 
MISSION
The mission of the ALCCT shall be to educate and empower Latino Community College Trustees, to promote community college advocacy, enhance leadership skills and assist in the efforts of improving higher education across the nation and the ALCCT respective regions.    
Since 1995, in partnership with the American Association of Community Colleges (AACC), the ALCCT  has been working to create a diverse broad-based national forum where Latino Community College Trustees can learn, empower and share the cumulative effects of informed leadership and higher education policy.
The ALCCT evaluates the education's impact on economic sustainability, application of competitive best practices and effective education policies that promote civic engagement to transform communities across the nation.
OBJECTIVES
Create a diverse broad-based national forum

Empower and share the cumulative effects of informed leadership

Enhance higher education policy

Evaluates the education's impact on economic sustainability

Apply competitive best practices

Promote civic engagement to transform communities

Advocacy and promotion of Hispanic leadership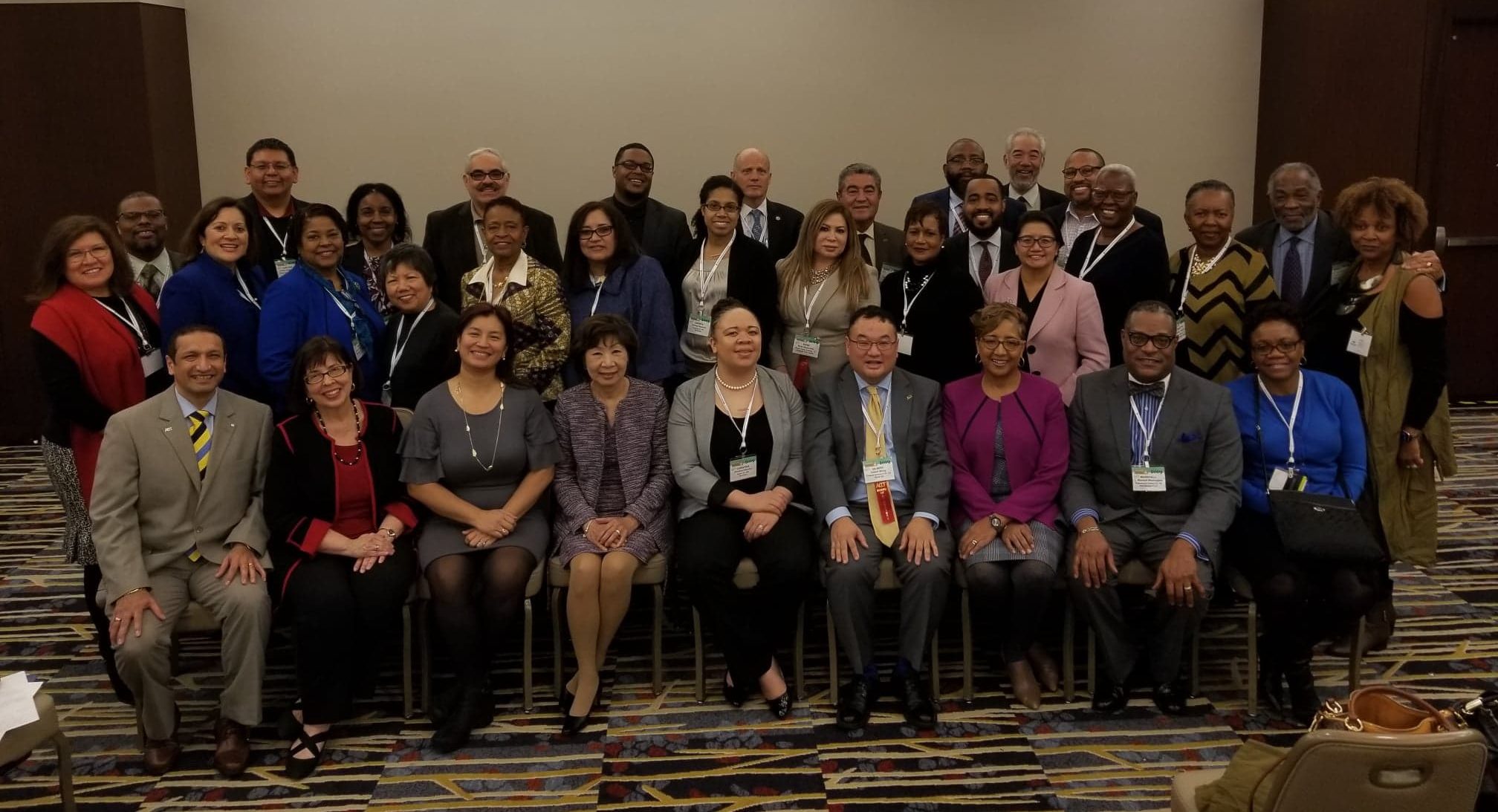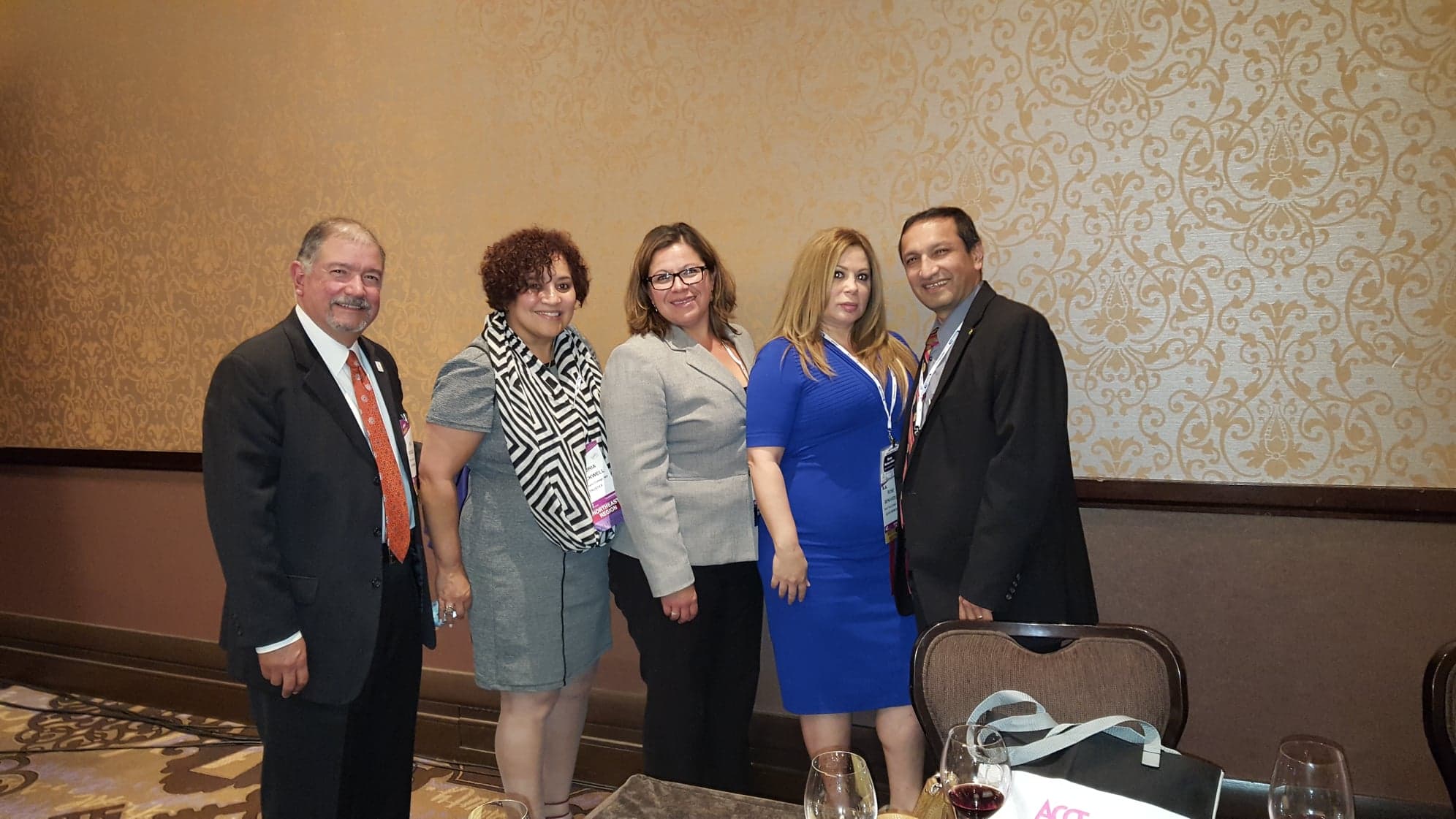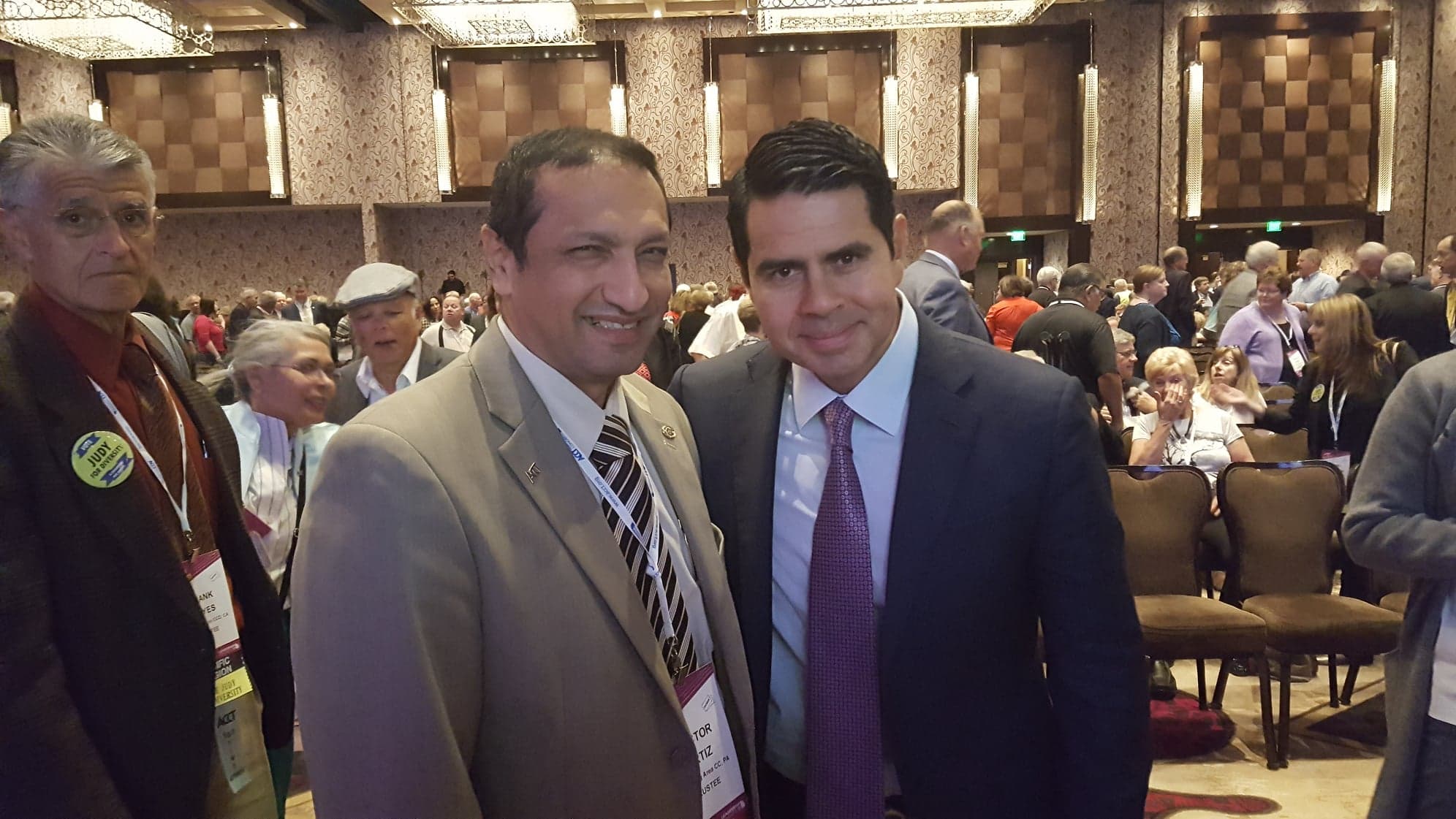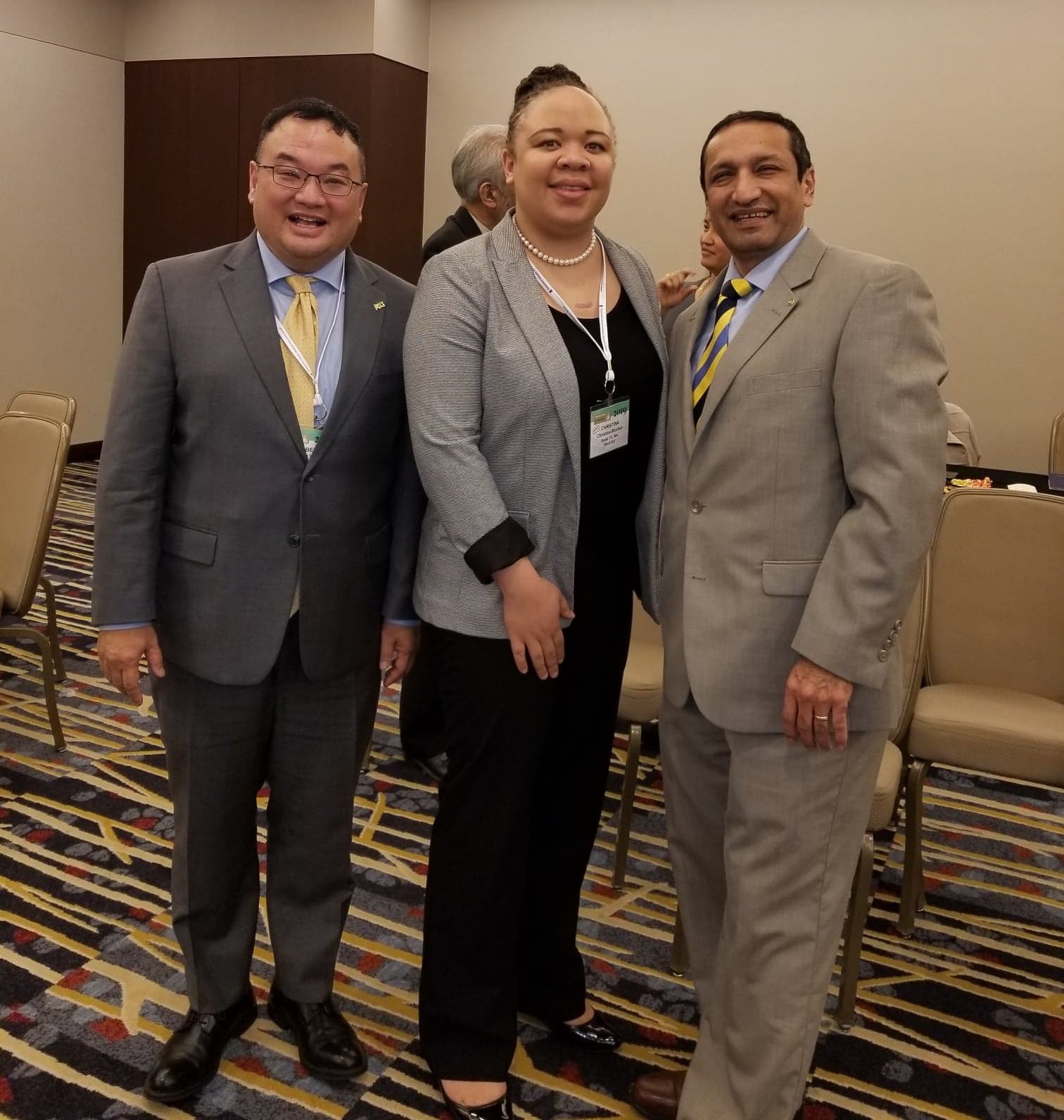 Our Board of Directors
Latino/Hispanic trustees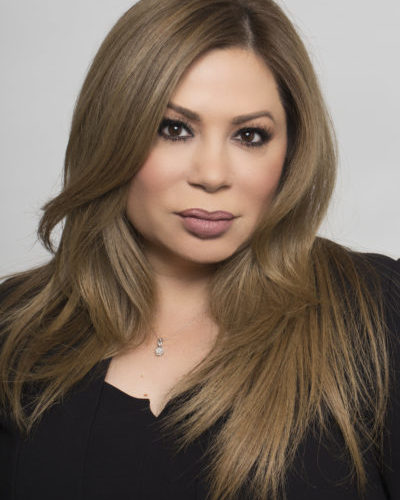 Rose Benavides
President of ALCCT
Mrs. Benavides is the President of the Starr County Industrial Foundation. In this capacity, she has witnessed the difficulties of overcoming high unemployment and poverty levels and to that end she has worked hard to assist in eliminating such obstacles, by dedicating her professional career to developing the local economy, while improving access to education and creating job opportunities. During her tenure she has reinvigorated the economic outlook with over $2.5 billion of new investment and the creation of over 5,900 jobs. As a strong proponent of education she continues to advocate for the development of curriculum and programs that complement education and skills training with practical job opportunities. As a result of the collaborations and strong partnerships she has forged her community has seen a 50% drop in unemployment and poverty levels, while boasting a 24% increase in educational attainment. Elected to the STC Board in November 2009 to fill a vacancy created by the passing of her father, founding board member Manuel Benavidez, Jr.  Her leadership and dedication to higher education were quickly recognized by her colleagues and in May 2010 she was named Vice-Chair and member of the Finance and Facilities Committees.  Also in 2012, her peers in the Association of Latino Community College Trustees (ALCCT) appointed her to their Executive Committee and elected her Secretary of the organization, she currently serves as Vice-President.  In 2013 she was named an Associate of the ACCT Diversity Committee to then be elected in 2014 as the Western Region Board member where she serves as Chair since October 2016.  In October 2017 she was elected to ACCT Board of Directors where she currently serves and proudly represents the Western Region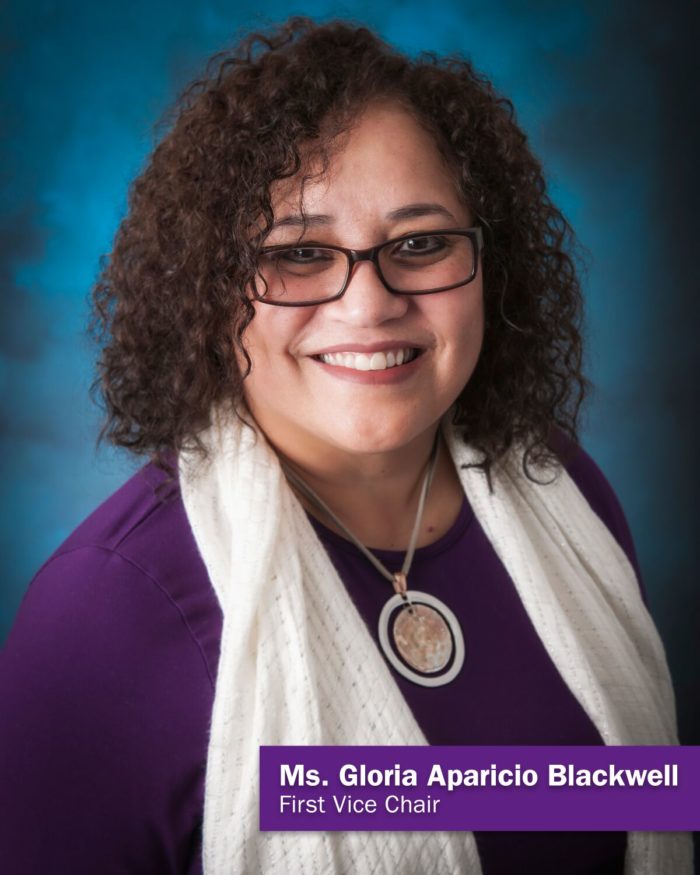 Gloria Aparicio
Vice President of the ALCCT 
Ms. Gloria Aparicio Blackwell was re-elected  First Vice Chair of the Board of Trustees for the  2018-2019 term. Effective July 1, 2009, she was appointed by Governor Martin O'Malley to the  Board of Trustees for the remainder of a  six-year term that had begun on July 1, 2008.  She was re-appointed to serve a full six-year term in 2014.    Gloria Aparicio-Blackwell is the Director of the  Office of Community Engagement at the  University of Maryland College Park under the Division of Administration  & Finance. She has worked for the University for more than 22 years.  Ms. Aparicio Blackwell earned an associate's degree in safety and fire science from Instituto Tecnológico de Seguridad Industrial in Venezuela and a bachelor's degree in industrial technology with a concentration in safety and fire science from UMD. In addition, Blackwell earned an M.S. in management from the University of Maryland, University College. Prior to  joining the University in 1997, Gloria worked in safety and fire management  at Potomac Electric Power Company.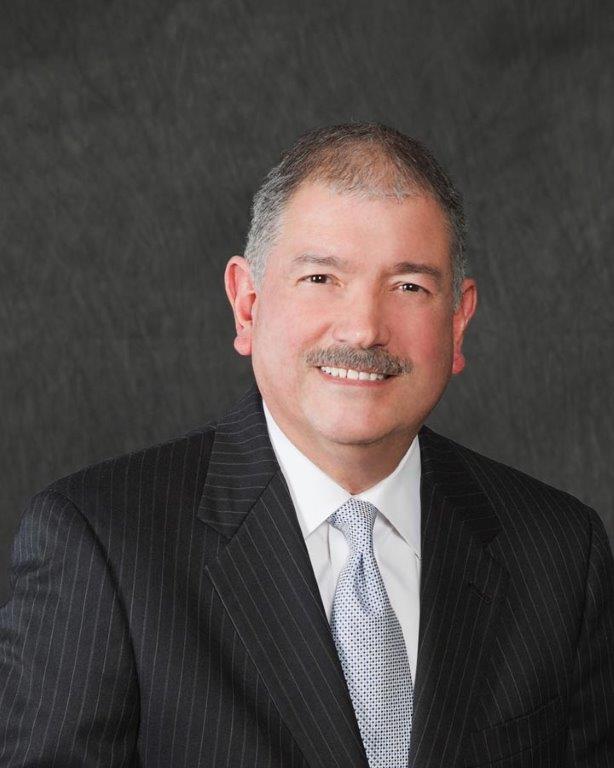 Paul R. Rodríguez
Treasurer
Mr. Rodriguez is a native of the Rio Grande Valley of Texas, currently residing in McAllen, Texas.  He received his Bachelor of Arts degree in Economics from Princeton University in 1976.  After 30 years in the commercial banking industry, he retired from banking at the end of the year 2005.  He is currently chief executive officer of Valley Land Title Company, a real estate title insurance agency headquartered in McAllen with four offices in Hidalgo County.  Among his numerous community activities, Mr. Rodriguez has served as a trustee and president of the Sharyland Independent School District, and a director and past president of Valley Alliance of Mentors for Opportunities and Scholarships.  For over 15 years he served on the board of Affordable Housing of South Texas, Inc., formerly known as McAllen Affordable Homes, and recently ended his tenure while serving as president.  He is currently chairman of Municipal Utility District #1. Mr. Rodriguez has held the District 3 Trustee position for South Texas College since 2012.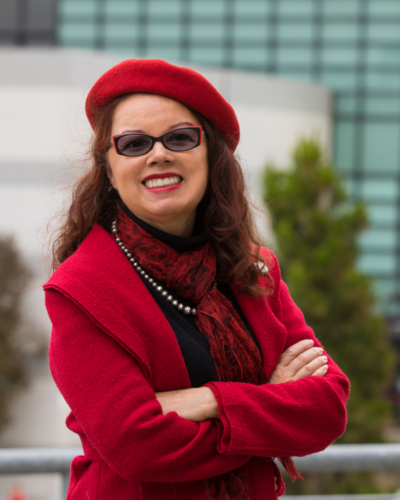 Brigitte Davila
Board Member & Secretary 
Access to quality public higher education made a huge difference in Brigitte Davila's life as well as the lives of the thousands of students she mentored and taught over the years. Her goal is to ensure that access to quality public higher education is in reach of all students.
Davila started work in a factory right after high school, but peer recruiters from MEChA (Movimiento Estudiantil Chicano de Aztlan) outreached to her in the late 1970's about attending college. This peer-to-peer outreach changed the lives of many young Latinos at this time. She started at a community college in Los Angeles County and went on to obtain a BA in Rhetoric at UC Berkeley and a JD degree from Berkeley Law. She started teaching Government and Policy courses in the Latina/o Studies Department in the College of Ethnic Studies in 1994. Thanks to over 25 years of mentoring and teaching, she understands what it takes for students of all backgrounds to thrive and succeed.
While teaching, she spent years advocating for quality public education at the local, state, and national levels, working with legislators, faculty, staff, administrators, and students to pass legislation and push for budgets that support access to quality public education.
In addition to the San Francisco City College Board of Trustees, she also serves on the statewide California Community College Trustees Board and is one of two CCCT representatives on the California Community College Chancellor's office workgroup on Diversity, Equity, and Inclusion.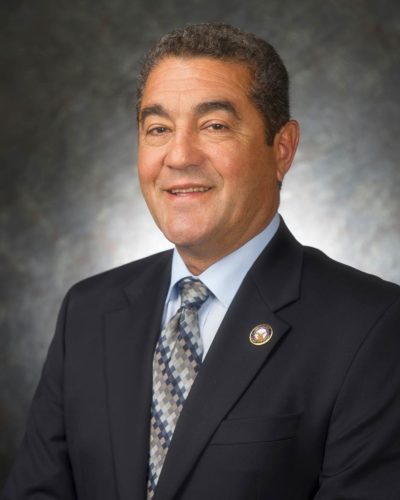 John Leal was elected to the Board of Trustees in November of 2012 and represents Area 3. His term of office is until 2016. Mr. Leal is a graduate of Roosevelt High School and attended Fresno City College. He holds a bachelor of arts in Spanish (Magna Cum Laude) from California State University, Fresno and holds a lifetime Standard Secondary Teaching Credential. Mr. Leal earned his Administrative Services Credential Clear Professional and a master of arts in education from Fresno Pacific University and has served in K-12 administrative on boards & in leadership positions including Principal of Caruthers High School and Assistant Principal at his alma mater, Roosevelt High School. Mr. Leal also served as the Boys' Varsity Soccer Coach for Clovis West High School where he established the soccer program and his team won a valley championship. In addition, Mr. Leal holds three licenses as a soccer referee and referee instructor (University, High School and Amateur) and continues to stay active by refereeing soccer matches throughout the valley.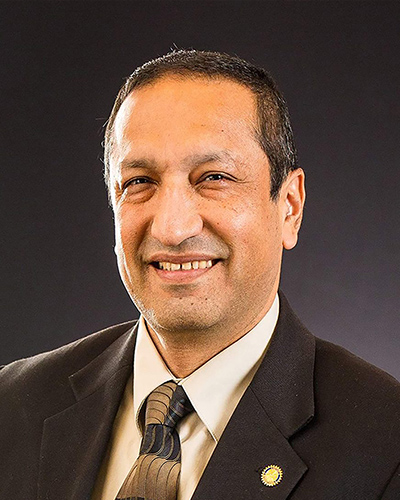 Hector Richard Ortiz, Ph.D., 
Immediate past President of ALCCT
Dr. Hector Richard Ortiz is an Assistant Professor and Director of Graduate Studies at Central Penn College. Hector serves as Communications Consultant for La Voz Latina Central, Regional Bilingual Newspaper and President of H & R Communications and Consulting Services. From 2011 to 2015, Dr. Ortiz worked as Director of Health Equity within the Pennsylvania Department of Health. Hector is a leadership Harrisburg Area graduate, class of 2005. He holds a bachelor's degree in civil engineering, a master's degree in diplomacy and a doctorate degree in international relations from the Guayaquil State University. Hector Ortiz also received an honorary-causes doctorate degree in public service, from Central Penn College in 2011 and got the Highest Toastmaster Educational Award, the Distinguished recognition (DTM) in 2018. Dr. Hector Ortiz is the founder of several Latino organizations and serves on the Harrisburg Area Community College Board of Trustees, ACCT Board, and national boards and committees. Hector is a charter member of the Harrisburg Keystone Rotary Club and served as District Governor of Rotary International District 7390, from 2013 to 2014.
Dr. Ortiz is an inspirational speaker and a consultant in diversity and leadership development as well as communication, translation and interpretation services.  He is an Advanced Communicator (Bronze level) and an Advance Leader (Bronze level) from Toastmasters International and served as president of Toastmasters-Effective Communicators from 2014 to 2015.  He is the president of H.R. Ortiz Communication and Consulting Services, and author of The Creative Energy of Positive Thinking:  A Basic Approach to the Genuine Concept of Happiness.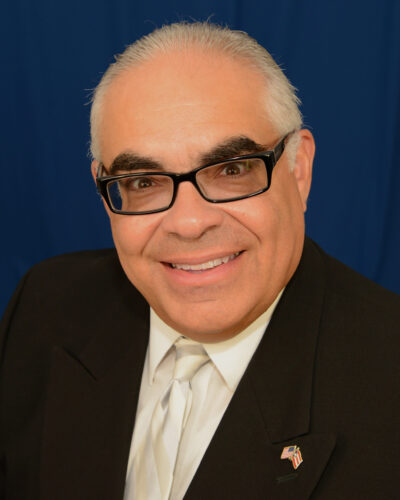 Mr. Tony Colon
Board Member 
Tony Colon is a Bilingual (English/Spanish) professional with a multifaceted background and a record of successful accomplishments at local, regional, national, and international levels. Creative problem solver with an ability to drive revenue growth, resolve conflicts, improve morale, and consistently exceed profit goals.
• Management – Experienced in planning and executing sales and marketing plans. Hands-on manager with highly developed negotiating skills and cultivating strategic partnerships in multi-cultural environments.
• Team Building – Decisive team leader with extensive experience recruiting and hiring sales teams, developing talent, and creating effective training programs.
• Communication – Persuasive communicator with well-developed presentation and negotiation skills. Able to develop productive relationships with colleagues, customers, and staff at all levels.
• Marketing – Extensive ability to recognize and capitalize on market trends and assume bottom-line responsibility for strategic planning, pricing, market research, and forecasting. Knowledge of marketing disciplines, including research, telemarketing, promotional planning, pricing, merchandising, event planning, and advertising.